Being a single parent can often be overwhelming. Not only do you need to do all the household chores, but you also need to work tirelessly to give your kids the things they need. Among the most common problems that come with single parenting are a compromised lifestyle, low self-esteem and emotional fulfillment, and self-blame.
But besides your physical and mental wellness, single parenting can also greatly impact your finances. Meeting monetary obligations and managing household budgets become a bit more tricky and confusing. Some single parents even find themselves unable to maintain their lifestyles. To help you navigate your finances as a single parent, we've listed a few useful suggestions here.
1. Start with estate planning
Estate planning is one of the first things that you should prepare as a single parent. The thing is, nobody knows how much time they have left, which is why tackling some crucial financial and personal decisions must be done in advance. Talk only to a trusted estate planning attorney about your wants and wishes should anything happen to you.
An estate lawyer can help you prepare the paperwork appropriately. They can also guide you on arranging guardianship papers to know who will take care of your children should anything unexpected happen. It won't be enough to list your kids as beneficiaries, especially if they're under 18, as they can't make legal decisions or manage the inheritance money.
2. Create a financial foundation
Besides estate planning, you also need to start rebuilding a financial foundation for you and your kids. The first step is to create a spending plan that will include your recurring and flexible expenses like rents and groceries. If your current income doesn't suffice for your monthly expenses, you might need to add an income stream or cut on your expenses.
Saving for financial emergencies is another thing you should prepare for. Aim for at least three to six months of monthly expenses or a month's worth of your take-home pay. If you're paying off any high-interest debt, it's better to start with smaller savings for your emergency fund.
The third step into building a financial foundation is paying off your high-interest debt. While this might seem more challenging now that you're a single parent, it could be a bigger problem if you let them stay for longer. Start by paying off debts with up to 10% interest rates.
3. Purchase or add insurance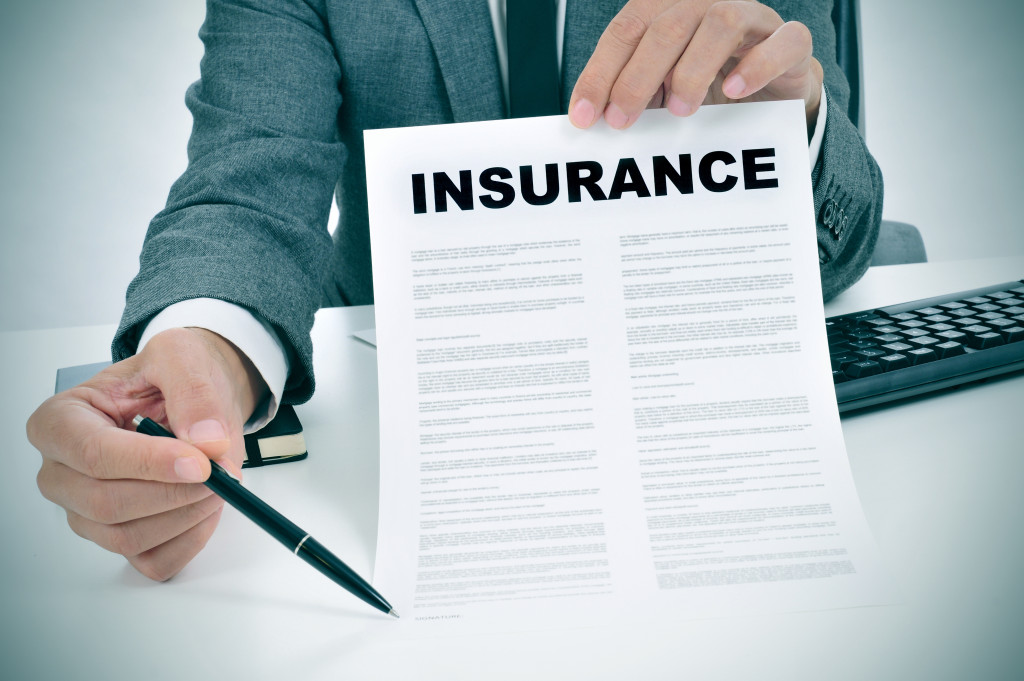 As someone who's taking care of the kids alone, it's crucial to ensure your kids will be in good hands in case something happens to you. The last thing you want to happen is for your kids to have all the financial burden when you get sick or pass away. One of the best insurance options to avail of is disability insurance. This coverage will pay for a portion of your income when you become disabled to work or get sick.
Keep in mind that you're the sole provider to the current and future needs of your child. For more sufficient financial support, find good life insurance that can provide dedicated funds for your children's house, wedding, and more in case you pass away. Depending on your living and financial situation, other recommended coverage options are renters or homeowners insurance, health insurance, auto insurance, and long-term care insurance.
4. Claim your child tax breaks
The next financial move that a single parent should make is to claim child-related tax credits. You can get qualified for two special tax benefits: the child and dependent care tax credit and the child tax credit. A qualifying child should be an eligible citizen or resident, has a Social Security number, and lives with you for more than six months. Qualifications and requirements may change depending on your state or country, so be sure to check them first.
You can check the official website of the IRS to confirm if you have a qualifying child. In general, your child should pass seven qualifying tests for you to claim the tax benefits. The tests or questionnaires aim to consider age, relationship, citizenship, family income, length of residency, and dependent status. Consult a financial expert to help you determine what child tax credits you can apply for and the estimated amount you can get.
Money is undeniably one of the most common causes of stress today. In fact, a good self-care routine requires smart financial self-care. The tips here can help you work towards financial wellness and reduce the risk of anxiety and stress. So besides focusing on your physical and mental health, don't forget to practice self-care financially too. This way, you can guarantee a more secure, healthier, and happier lifestyle for you and your children.