It goes without saying that divorce is known for being one of the more stressful legal processes. In the United States, it's known that around 50% of couples will end up in divorce or some form of separation.
But even though it is known for being stressful, you'll still need to be patient and composed. In this situation, being rational is key towards expediting the legal process and ensuring that you'll get the most out of your assets being divided, and getting child custody. But there are also more factors that you'll need to consider.
So what are some important things that you'll need to consider when you're in the process of getting a divorce? What should you do to iron out these complications right before going through the legal process? Here are some important things that you'll need to consider beforehand.
The Documents That You'll Need
First and foremost, one of the most important parts of getting a divorce is having all the proper documents in place. This is a time when assets will be divided, and there will be many factors that come into play during this process. During this stage, it's better to be safe than sorry when you're dividing assets since the other party will also be making disputes. This could include properties, vehicles, and other valuable items.
Most legal experts would suggest creating an inventory checklist and making proper documentation on who owns certain belongings, especially in aggressive separations. Having essential documents and solidify your claim on certain belongings. If you have receipts on certain types of belongings, this can prove that you own certain assets.
In most cases, there are documents on who owns cars and properties. Even during a fairly straightforward divorce, you'll still need to have a list of your own assets. This will help expedite the process and ensure that you won't be on the losing side of the legal process.
Still, it's vital to have a professional by your side. The divorce process can be relatively complicated, and you'll need a variety of documents in this scenario. Fortunately, you won't have to worry about taking legal steps since there are experienced divorce attorneys who are well-versed with various legal situations related to family matters. Not only will this help in effectively dividing assets, but this can help in child custody cases.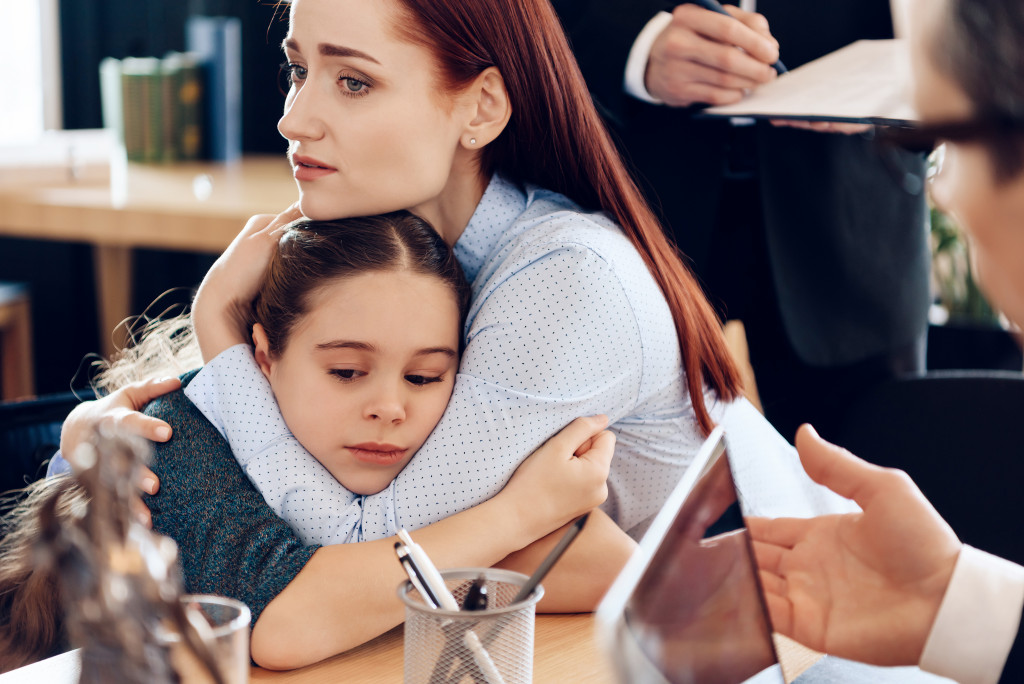 Child Custody
Probably one of the most important complications that both parties will need to be mindful of is child custody. You'll need to keep in mind that it's you that's getting a divorce and not your children. But that still means that your child is still involved with the divorce.
The first thing that you'll need to do is keep a neutral stance when you're in their presence. Although you might be tempted to say some negative things about your spouse, it's best to keep your emotions in check. The last thing that you'll want as a parent is to hurt your child mentally and emotionally.
When it comes to child custody, your child will need to have a relationship between you and your partner. Naturally, your child will still love both of you. But no matter how angry and upset you are with your spouse, it's still important to keep things stable between you and your child.
Don't Dwell Too Much on the Reasons
Finally, you'll need to keep in mind that divorce can be a mentally and emotionally taxing process. There's bound to be a lot of negative emotions from both sides. The legal system is more inclined to focus on the facts at hand, and most individuals in the family court (other than your attorney and people by your side) will place little value on why your marriage broke down in the first place.
Although getting a divorce might cost you money and time, you'll still need a positive mental attitude. You'll be going through various hoops for the legal process, and the best thing you can do is make it easier for yourself.
As you can see, there are multiple factors that you'll need to consider in a divorce. Although it might seem a bit daunting for a legal process, keeping yourself calm and composed will help you through legal battles. When you're still in the process of dividing assets and making plans with your partner regarding child custody, having professional help is your best bet in expediting the process.
Still, you'll need to be mindful of what the future holds for your child. It's best not to badmouth your spouse in front of your child since this can affect them emotionally in the long term. Whatever the situation may be, you'll need to move on.